Solar Energy International (SEI) is pleased to announce class registration is now open for our Fall 2016 training schedule. Due to the high volume of students seeking training from SEI this year, we have added more sessions to meet this demand. If you plan on attending any of SEI's solar training events this fall – ENROLL NOW! Class seats are going fast for our highly attended hands-on labs, classroom courses, and online courses. For more information about our training program and career counseling services for the solar industry – give our SEI Student Services Team a call today: (970) 527-7657 ext. 1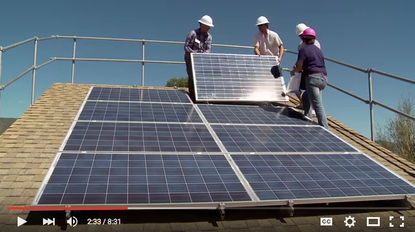 Watch the SEI Training Overview Video >>
2016 In-person Course Schedule
September 2016
PV101: Solar Electric Design and Installation (Grid-Direct)
September 19 – September 23 | Paonia, Colorado
October 2016
PV202: Advanced PV System Design and the NEC (Grid-Direct)
October 03 – October 07 | Paonia, Colorado
PV203: PV System Fundamentals (Battery-Based)
October 10 – October 14 | Paonia, Colorado
PV304: Advanced PV Stand-Alone System Design (Battery-Based)
October 24 – October 28 | Paonia, Colorado
PV303: Advanced PV Multimode and Microgrid Design (Battery-Based)
October 31 – November 04 | Paonia, Colorado
2016 Hands-on Labs Schedule
September 2016
PV351L: PV Systems – Tools and Techniques for Operation and Maintenance Lab Week (Grid-Direct)
September 19 – September 23 | Paonia, Colorado
PV201L: Solar Electric Lab Week (Grid-Direct)
September 26 – September 30 | Paonia, Colorado
October 2016
PV201L: Solar Electric Lab Week (Grid-Direct)
October 10 – October 14 | Paonia, Colorado
PV301L: Solar Electric Lab Week (Battery-Based)
October 17 – October 21 | Paonia, Colorado
View the 2016 Training Schedule >>
or call SEI Student Services at 970-527-7657 x1
---
SEI's Online Campus Upcoming Sessions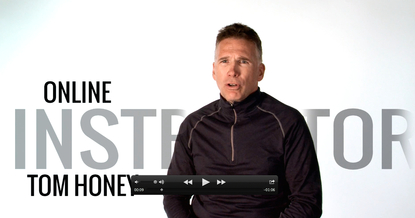 SEI ONLINE CAMPUS OVERVIEW VIDEO >>
Online Sessions Starting October 3rd
PVOL101: Solar Electric Design and Installation (Grid-Direct)

PVOL202: Advanced PV System Design and the NEC (Grid-Direct)
PVOL203: PV System Fundamentals (Battery-Based)

PVOL304: Advanced PV Stand-alone System Design (Battery-Based) – Online

Online Sessions Starting November 7th
PVOL101: Solar Electric Design and Installation (Grid-Direct)

PVOL202: Advanced PV System Design and the NEC (Grid-Direct)
PVOL203: PV System Fundamentals (Battery-Based)
PVOL303: Advanced PV Multimode and Microgrid Design (Battery-Based)
---
Solar Energy International (SEI) Receives Approval
for Veterans Education Funding

Solar Energy International (SEI) is pleased to offer comprehensive Veterans Educational Funding and outreach programs for veterans and active duty military personnel. We proudly offer educational opportunities and benefits to military members, their families, and veterans who have honorably served.
CALL SEI's VETERANS COUNSELOR at
970-527-7657 x108
or email: monique@solarenergy.org
SEI is now authorized to offer eligible veterans the ability to use their education benefits towards our in-person classroom and hands-on lab training through SEI's Solar Professionals Certificate Program (SPCP).
This education funding approval is part of SEI's broader expansion of their Active Duty Military and Veterans Outreach Program. As an organization, SEI believes in the opportunities that renewable energy can offer our country, such as energy independence and sustainable use of our country's natural resources. With that in mind, we also honor those who have served our country and who are choosing to follow up their military service with a new kind of service; service in the renewable energy sector.
The post Fall 2016 Registration is Now Open for SEI's Solar PV Installer Training and Solar Professionals Certificate Program Tracks appeared first on Solar Training - Solar Installer Training - Solar PV Installation Training - Solar Energy Courses - Renewable Energy Education - NABCEP - Solar Energy International (SEI).
Fall 2016 Registration is Now Open for SEI's Solar PV Installer Training and Solar Professionals Certificate Program Tracks
published first on
your-t1-blog-url