David Merritt: A Short Solar Biography
My first drive to Paonia to attend classes at Solar Energy International began near the Denver International Airport on I-70 West. I had departed Raleigh Durham International in North Carolina a few hours earlier, and I was excited and just a little nervous about my decision to invest in a solar education two time zones away from home. By the time I had turned south on Colorado 82 and picked up 133 at Carbondale, the State of Colorado had once again embraced my soul with its beauty. Arriving, I parked at the Farmhouse on Pitkin Mesa that would be my home for two weeks and was astounded by the view of Mount Lamborn from the front porch. Even if my study skills were lacking, I knew I would find peace and contentment in and around Paonia.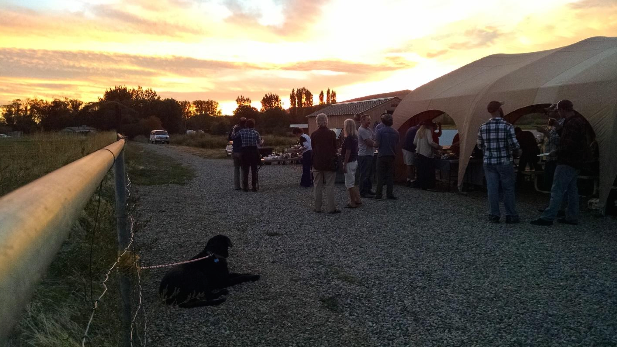 Having arrived early, I spent a couple of days settling in and began my appreciation of this small town with and its big heart. On Monday, I began PV101 in the classroom by Ollie's Ice Cream, and embarked on a journey that eventually led to a job with a top North Carolina PV installer, Strata Solar out of Chapel Hill, NC. I completed the PV201L hands-on lab course on the SEI campus my second week in Paonia.
Even before completing the five courses that compose the Residential and Commercial Photovoltaic Systems Certificate in which I had enrolled, my PV101 instructor Brian Mehalic, who works out of North Carolina, gave me some leads on work in my region. Even though those first leads did not pan out, it was another SEI alumnus Brian knew at Strata who ended up hiring me as a Quality Assurance Technician on utility scale sites. Kathy Swartz and Kathy Fontaine had, with enthusiasm, also passed on a job lead from an SEI alumni father and son team up in Virginia that appealed to me. Unfortunately, the timing was out of synch for that opportunity.
Now, at the end of my first six weeks as a solar professional, I am thankful for a lot of people, places, and things that brought me to where I stand now, and to the future I can see from this new perspective. Home Power magazine is where I learned of SEI, and after the passing of my dear mother in February of 2015, an unusual alignment of the stars began to take place for me. Friends and family supported my dream of a solar future, and there were cousins to see in Colorado and Utah. I had previously hiked part of the Colorado Trail, and knew the Western Slope would have plenty of fine country to offer while engaging in coursework at SEI. Although there are many people at SEI to thank, I especially appreciate the efforts of those already mentioned along with those of Jess Finnigan and Kris Sutton.
Between introductory PV101 and the hands on PV201L lab of my first visit to Paonia, four classmates and I went to the Black Canyon of the Gunnison National Park to hike to the top of Green Mountain. Every one of us had a different country of origin, and we bonded as fellow students, as fellow solar enthusiasts, and as fellow lovers of Paonia and the wonderful state of Colorado. In spectacular places and with endearing folk who'd love to change the world, and who understand the pace of that change, I began my solar odyssey through SEI.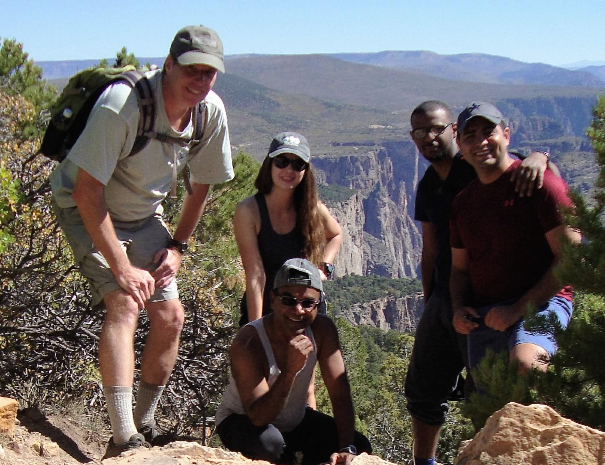 The post SEI Alumni Highlight: David Merritt appeared first on Solar Training - Solar Installer Training - Solar PV Installation Training - Solar Energy Courses - Renewable Energy Education - NABCEP - Solar Energy International (SEI).